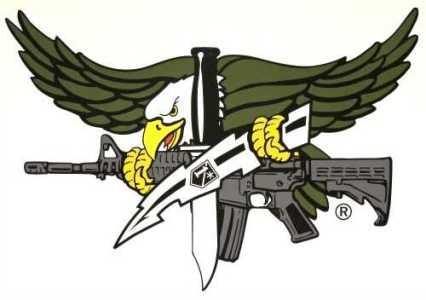 SWAT
A Special Weapons and Tactics (SWAT) team is a designated law enforcement team, whose members are recruited, selected, trained, equipped and assigned to resolve critical incidents involving a threat to public safety which would otherwise exceed the capabilities of traditional law enforcement first responders. The primary characteristic of SWAT that distinguishes it from other units is the focus of effort. SWAT teams are focused on tactical solutions, as opposed to other functions, such as investigation. The purpose of SWAT is to increase the likelihood of safely resolving critical incidents. Each member of the Chilton County SWAT team has passed a State of Alabama accredited SWAT school. Each sniper has passed a State of Alabama or FBI accredited sniper course. The Chilton County SWAT team trains two days per month (16hrs) and attends the Alabama Tactical Officers Association (ATOA) conference each fall. The ATOA in coalition with Alabama Peace Officers Standards & Training Commission provides free training courses from instructors and companies from around the country. Individual operators also receive training in different specialties relating to their assignment. Many are instructors in those specialties allowing them to pass that knowledge along to team members and others in the Sheriffs Office.
SWAT is responsible for:
Hostage/Barricade Situations
High-Risk Warrant Service and Apprehension
Marksman Overwatch and Observation Situations
Active Shooter Events
High Risk Personal Protection
Woodland Operations
---
Crisis Negotiation
The Crisis Negotiation Team consists of deputies who work in various sections within the Chilton County Sheriff's Office who are specially trained to interact with people in crisis and high risk-situations. The team mission is to seek out a peaceful resolution to violent situations through dialogue and listening techniques. Both Negotiators are F.B.I. Certified.