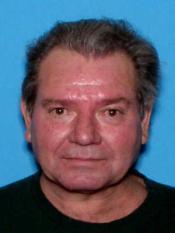 Tony Pierce Murder Case
At the request of Sheriff John Shearon and District Attorney Randall Houston Gov. Bentley's office has offered a $5,000.00 reward for information leading to the arrest and conviction of the person responsible for this crime.
Tony was murdered at his home on 08-10-2008 on County Road 530 in Verbena, Al. Tony died from a gunshot wound. Anyone with information on this case should contact The Chilton County Sheriff's office at 205-755-4698, or by email at ken.harmon@chiltoncountyso.org . Or the Chilton County Sheriff's Witness Line is 205-755-7898.